Customer Database made simple.
CRM systems (Customer Relations Management) and CMS Systems (Customer Management Systems) are more or less the same thing and are used to make the storing of your customer details much easier and faster.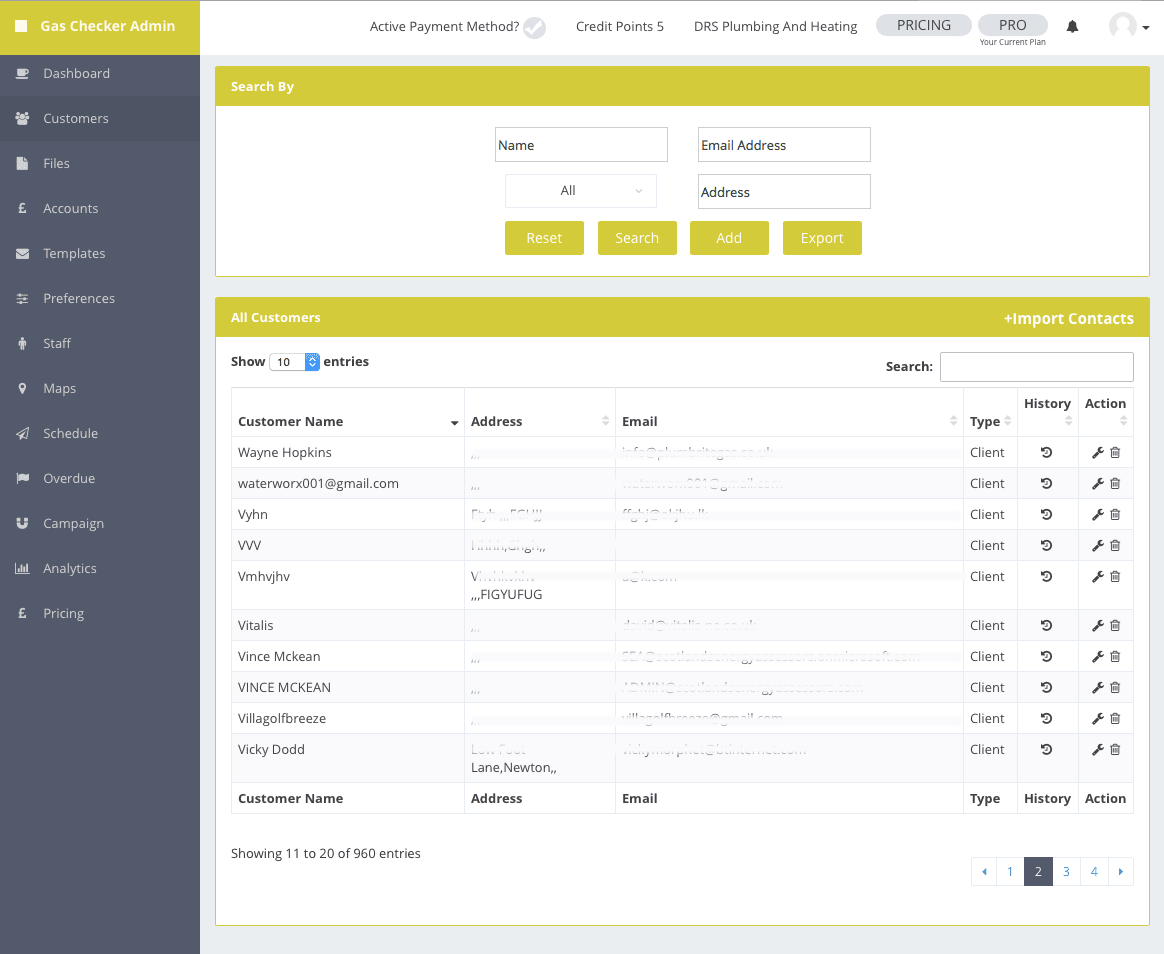 Gas Checker's customer database is a feature that no Gas Engineer can live without. We take away all the hassle, pain and all those long hours spent trying to import/export/manage your customer database.
Gas Checker automatically add's any new client or any new property installations from your Gas Checker files to your Gas Checker database, in the background without you even knowing it… meaning you can't get it wrong or mess it up.
Growing and managing your customer database is one of the most important things any business can do. It's fundamental to your business. If you don't currently have any provisions for a customer database then there is no better time to start…it's rule no 1 for modern business.
How it works.
Simply use Gas Checker to
Create Invoices
Create Quotes
Create Gas Reports
Create Job Sheet
Create Service Records
Create Appointments
Create Commissioning records
We'll add your customers details to a nice neat and tidy table so you can search, delete, edit and view all your customer easily
Enter as much contact info as possible when prompted, sync – then sit back and watch your database grow, the days of duplicate entries are long gone we'll strip them out for your without any problem.