Manage your jobs more effectively
Gas Checker Job Management helps Gas Engineers earn the repeat business they deserve.
There's 2 sides to the job Management system that Gas Checker has:
Job Schedule System
Annual Reminder Job Management
Job Schedule System
The Job Management system allows you to create events (appointments) from the office or the App and they'll be shared across all your devices and Sub users. Every event gets its own specific Job No by default and this job no can be used and tagged for each file you may want to create for that job. For example you may create a job for Mr Smith, which is a boiler repair, this will then give you job no 001. When you get there you realise you need parts that need to be ordered. At this point you will create a job sheet with the fault and what parts need to be ordered, you'll then tag Job No 001 to the job sheet. The next day another engineer goes to the job and when he is there he is asked to repair the boiler and create an invoice…when he creates the invoice he then tags Job No 001 to it. Now in the history of the job we have a job sheet and a invoice and this can be viewed on a nice simple timeline which both the engineers on the road can see but also the office staff.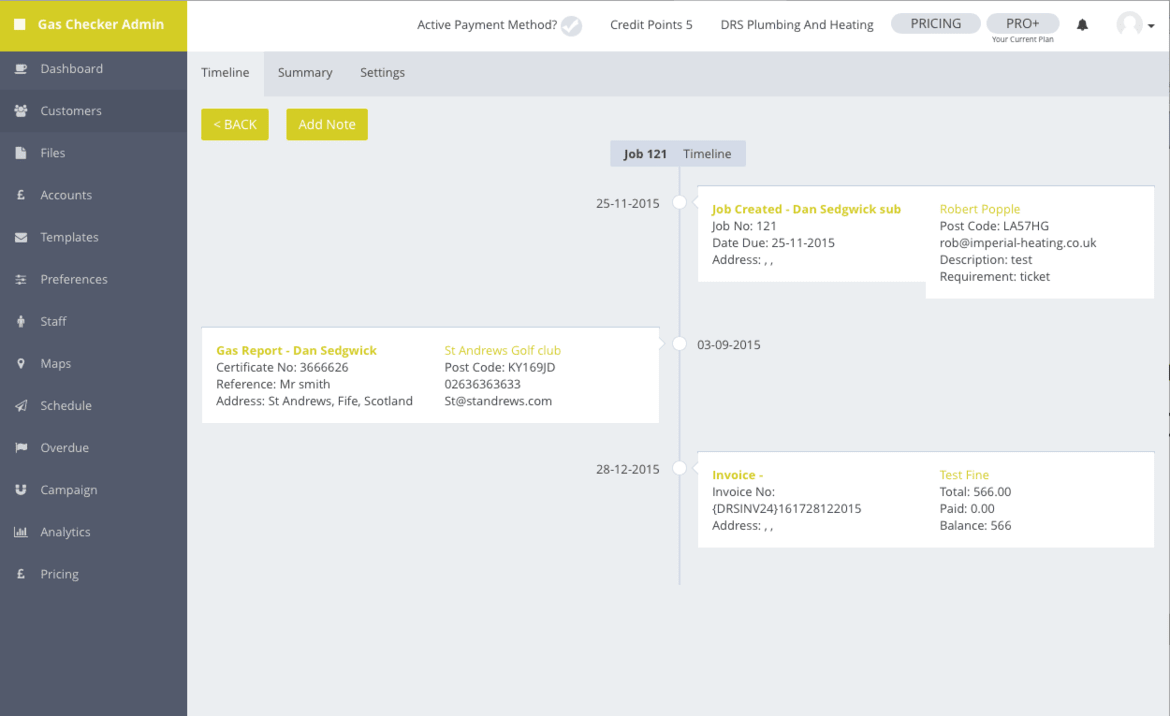 Both the office and the engineers can add notes to this job at any point via the app and via the dashboard, this then keeps everyone in the loop and everyone knows the status of any open job.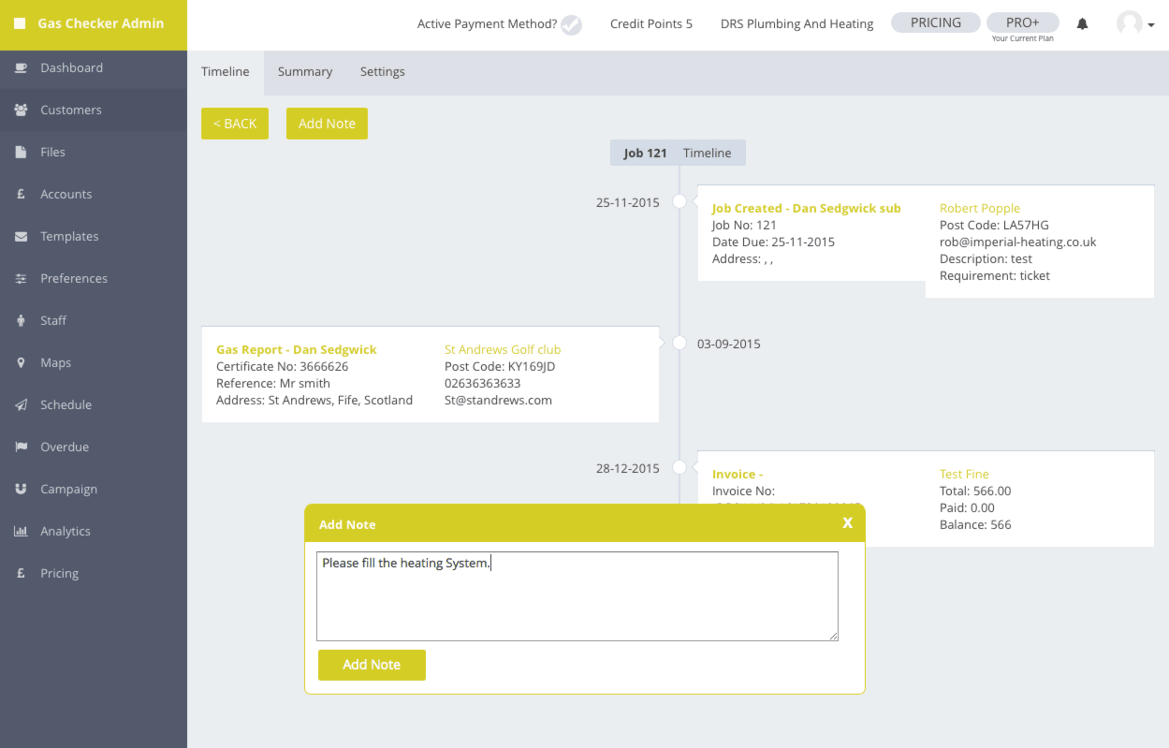 Annual Reminder Job Management
Repeat business is one of Gas Checker's core values. As a software provider we don't want to take your money and run, we want to be part of your success. Success breeds success, so if you succeed then that will allow us to grow our business too.
After using Gas Checker for 11 months you'll start getting automated reminders, so the picture below shows on your dashboard where you can track your reminders all the way to completion. This means you can take full advantage of your customer database, keeping them and you up to date, whilst growing your business. We've included some handy tools here that allow you to view:
What reminder has been sent already
View and Open click rate for email reminders
Quick view client details
Quick view installation details
Action toolbar
Progress tracker.